Spirits
Showing all 2 results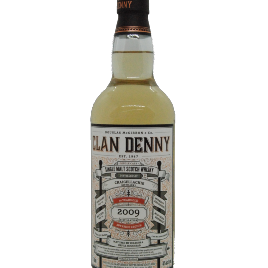 Clan Denny 10 year Whisky
The nose shows early gentle spices and warms to a juicy sweet barley style.
On the palate detect those now somewhat "fizzing" spices with autumnal fruits and rich cereal tones - all neatly wrapped up similarly in the finish.
Aged 10 years in a single cask.
Matured in a Hogshead refill.
Producer

Douglas McGibbon & Co.

Country Hierarchy

Scotland

Alcohol Content

46% ABV
Read more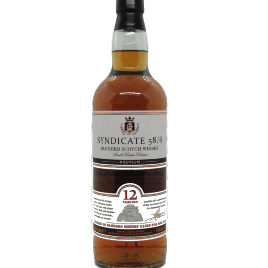 Syndicate 58/6, 12 Year Whisky
The nose is burly and rich. More single malt taste than blend.  Very complex. Aromas of roasted grains, cinnamon oatmeal, orange peel, and light smokiness. Tastes of malty cereal, apple pie, sweet nougat, honey, rich sherry, butterscotch, and just a wisp of smoke on the back end. Gentle but full of depth and intrigue.
Producer

Douglas Laing & Co

Country Hierarchy

Scotland

Alcohol Content

43% ABV
Read more