La Galope Rosé
A pale pink and wonderfully fresh Rosé with succulent red berry flavors, a lively, fruity palate and lingering finish.
Producer Domaine de l'Herre
Region/Appellation IGP Comte Tolosan
Country Hierarchy Vin de Pays – IGP, France
Grape/Blend Cabernet Sauvignon – Merlot
Alcohol Content 11%
Related products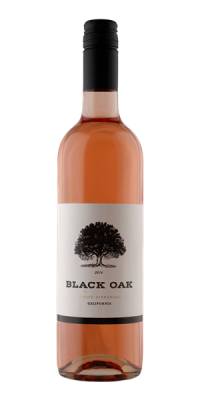 Black Oak White Zinfandel
Lovely perfume aromas remind one of ripe melons, honeysuckle in summer, and cherry blossoms in spring. The flavors are bright and delicately sweet. There's a good balance of fresh acidity that lightens up the complex texture. The succulent flavors are of juicy tangerine, white peaches and just-picked strawberries. All this with an additional hint of lemon-lime and sass that make this a very approachable and fun wine selection.
Producer Chateau Diana
Country Hierarchy Sonoma County, California, USA
Grape/Blend White Zinfandel
Alcohol Content 11.4%
Read more