Uncategorized
Showing all 2 results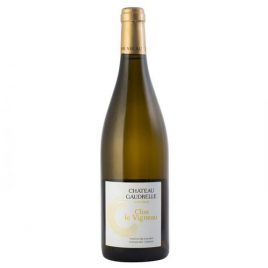 Chateau Gaudrelle Clos le Vigneau Vouvray
Blindfolded, it's hard to guess this is 100% Chenin Blanc as it tastes like a blend of Chardonnay, Chenin, and Viognier. It's delightful, - complex, easy to drink, and one of the best whites in our collection.
Producer Chateau Gaudrelle
Country Hierarchy Loire Valley, France
Grape/Blend Chenin Blanc
Alcohol Content
Read more

Stone Hill Vignoles
Rich, fresh tropical fruit flavors and aromas. We stop the fermentation at just the right moment to achieve the perfect balance of natural sweetness. It's a fine accompaniment for spicy foods such as Asian and Mexican dishes. You'll also enjoy sipping it by itself or with desserts such as fresh fruit or raspberry cheesecake.
Producer Stone Hill Winery
Country Hierarchy Missouri, USA
Grape/Blend Vignoles
Alcohol Content 12%
Read more