Montepulciano
Showing all 2 results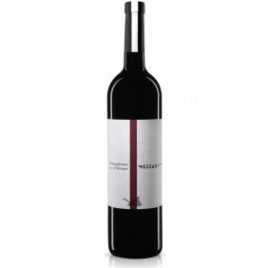 Mezzadro Montepulciano d'Abruzzo
Intense ruby ​​red color with violet reflections. Ample aromas of ripe red fruit, floral notes of violet and pink and fine spicy sweet notes. It has a great texture, warm, full and rich in fruity notes.
Producer Cantina Spinelli
Country Hierarchy Abruzzo, Italy
Grape/Blend Montepulciano d'Abruzzo
Alcohol Content 13.5%
Read more
Savini Riserva Montepulciano d'Abruzzo
The color is very concentrated garnet red.The scent opens with a bouquet of dark fruit jam and dried flowers with soft notes of pepper and cardamom and closes with aromas of licorice and delicate coffee.In the mouth it is slender, elegant but with great structure, tannic and velvety. The taste is persistent with spicy and fruity returns.
Producer Fattoria Giuseppi Savini
Country Hierarchy Abruzzo, Italy
Grape/Blend Montepulciano
Alcohol Content
Read more