Meritage
Showing all 2 results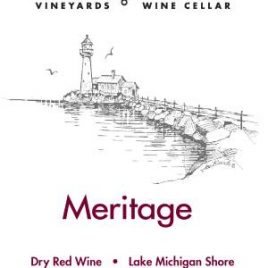 Fenn Valley Lake Michigan Shore Meritage
In January as the winemaker was preparing red blends for the coming year, it was soon noted that a blend of these three varieties was superior to any of the wines by themselves. The Cabernet Franc contributes the black cherry fruit flavor, the Cabernet Sauvignon gives a black pepper quality, and the Merlot contributes a light earthy fruit character. As expected, no one variety stands out; they all work together to create a harmonious blend of flavors that complement each other.
Producer Fenn Valley Vineyards
Country Hierarchy Michigan, USA
Grape/Blend Meritage
Alcohol Content
Read more
Vina Robles Suendero Estate Meritage
Dark garnet in color. Currants and blueberries, with hints of violet, mocha spice and fine tobacco. Full-bodied, dark fruit flavors, cocoa powder textured tannins, all leading to a structured finish.
Producer Vina Robles Vineyards
Country Hierarchy Paso Robles, California, USA
Grape/Blend 66% Cabernet Sauvignon, 22% Petit Verdot, 12% Malbec
Alcohol Content 13.7%
Read more