Carignan
Showing all 2 results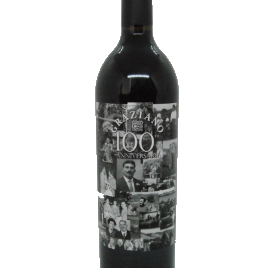 Graziano Mendocino County Anniversary Red
The 100th Anniversary Wine celebrates the 100th year of the Graziano family growing grapes in Mendocino County. This wine is grown in the old-vine Vincenzo Vineyard which was planted by Vincenzo Graziano in the late 1940's. It is produced from old-vine head trained and dry farmed Carignane and Valdiguie grapes. Both varieties are historically grown in the south of France and Mendocino County is the largest grower of both of these varieties in the north coast of California. The grapes were hand-harvested and crushed into small open-top fermenters for 16 days. The wine was aged in a combination of French and American oak barrels (20% new French) for 30 months to soften the tannins and added complexity to wine. This wine offers deep aromas and delicious flavors of ripe blackberries, violets, chocolate, toasty vanilla, tar and spice. This wine is rich, round, and displays rich tannins and good acidity which leads to long, lingering finish.
Producer Graziano Family of Wines
Country Hierarchy Mendocino County, California, USA
Grape/Blend 89% Carignane, 11% Valdiguie
Alcohol Content 14.9%
Read more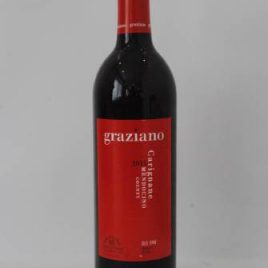 Graziano Mendocino County Old Vine Carignane
Carignane is an old world variety originally from Spain that worked its way into southern France, where it has become one of the most important varietals grown in the Languedoc-Roussillon region, alongside Syrah, Grenache and Mourvedre. Mendocino County is the largest producer of Carignane in the premium wine growing regions of California, with the majority of the vineyards being old-vine. This old vine Carignane comes primarily from the 70 year-old Vincenzo Vineyard which is located in the white clayloam benchland soils near the Calpella Township in Mendocino County. This unique soil and the excellent exposure of this vineyard have combined to produce grapes that are intensely ripe and flavorful. 24 months of ageing in French and American oak barrels have soften the wine and added complexity to the intense aromas and full flavors of ripe plum, dark fruits and earth.
Producer Graziano Family of Wines
Country Hierarchy Mendocino County, California, USA
Grape/Blend 86% Carignane 7% Zinfandel 7% Petite Sirah
Alcohol Content 13.9%
Read more