Amarone
Showing all 2 results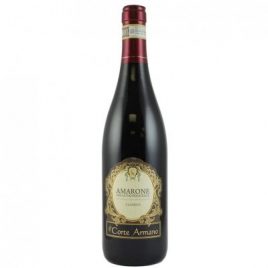 Corte Armano Amarone Della Valpolicella Classico DOC
Intense red garnet color. Fruity and spicy bouquet with flavors of cherry, almond and plum. Dry, with velvety tannins and a smooth finish.
Producer The Marchetti Company
Country Hierarchy Veneto, Italy
Grape/Blend 70% Corvina, 30% Rondinella
Alcohol Content
Read more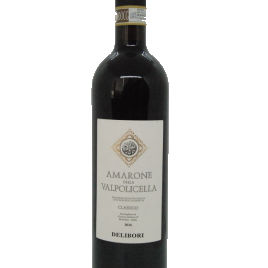 Delibori Amarone Della Valpolicella Classico DOC
A wine of great structure that is rich, rounded and velvety; it displays a highly appealing full, fruity style, intermingled with refined spicy sensations.
Producer Cantine Delibori
Country Hierarchy Veneto, Italy
Grape/Blend 70% Corvina, 20% Rondinella, 10% Corvinone
Alcohol Content 12-13%
Read more